Description
This raynox tube lens set provides a reliable and stable tube lens solution for RMS and Mitutoyo threaded infinity objectives.
Please note: This dual clamps setup is only compatible with the WeMacro rail system. With other rail brands, please use a single clamp to mount the plate.
The objective lens camera and rail are not included in the package.
If you choose a particular camera mount instead of the three pre-packaged mounts. The package we send will be the three pre-packaged mounts and the camera mount you choose.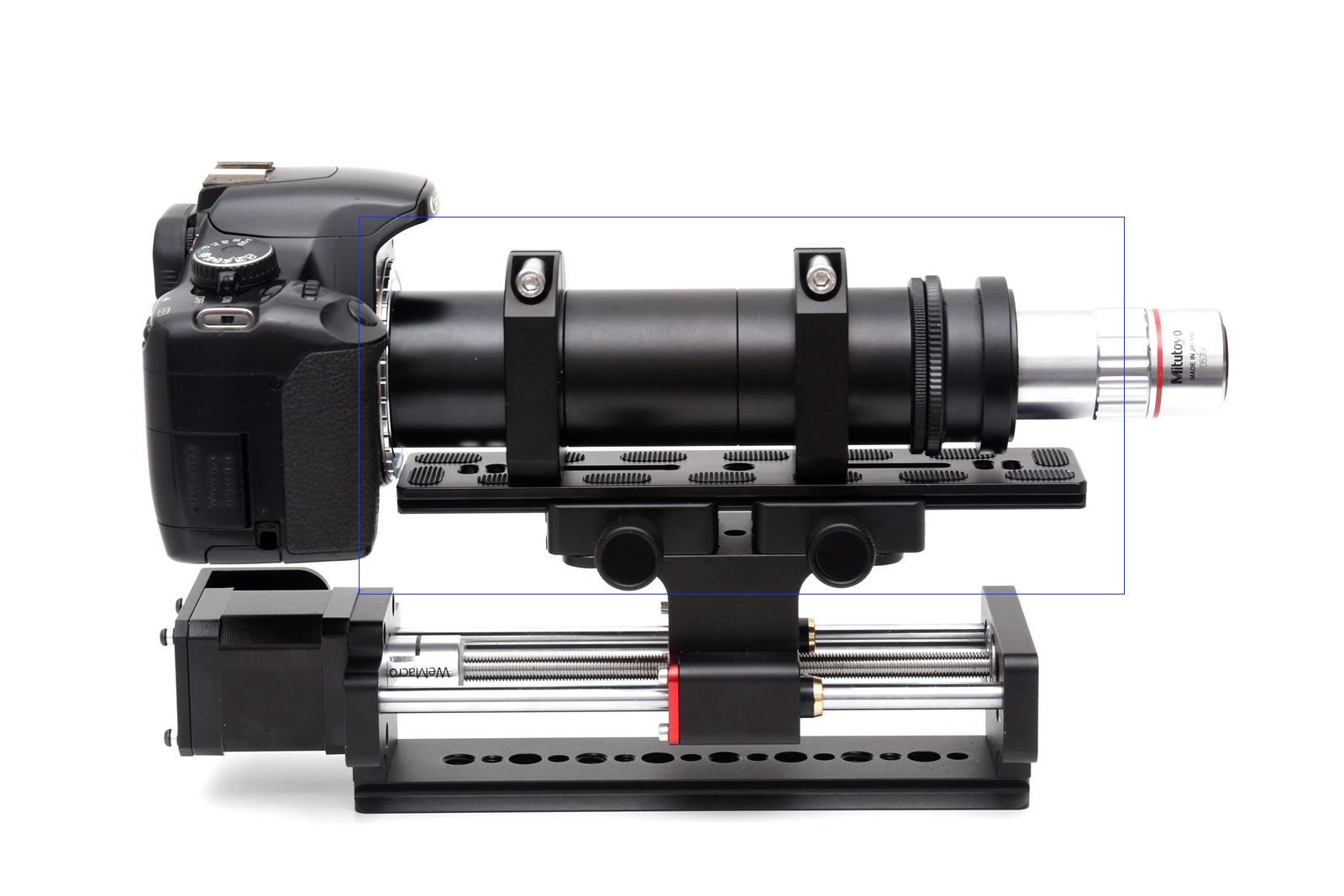 This lens package contain parts as below(The product in the blue frame are those sold on this page and do not include objective lens, camera, rail)
3*50 mm M42 special made tube with black velvet inside
1*10 mm M42 special made tube
2*Tube clamp(46C)
2*Quick release clamp without plate
2* 1/4 inch screws
One  Raynox reversed-M42 adapter rings pack
One  Raynox DCR 150 lens
One piece of M26(Mitutoyo's thread) to M42 (42mm x 1)
One piece of RMS to M42 (42mm x 1)
One piece of Quick release plate 200 mm
M42-camera mount (This package comes pre-packaged with three camera mounts: EOS-EF to M42,Nikon-AI to M42,and SONY E to M42)
An allen wrench for 46C clamp
Two independent quick-release clamp are installed along the central axis to ensure that the direction of the optical axis of the tube lens is consistent with the advancing direction of the rail.(The current version of the quick-clamp is rotary tightening, which is easier to operate)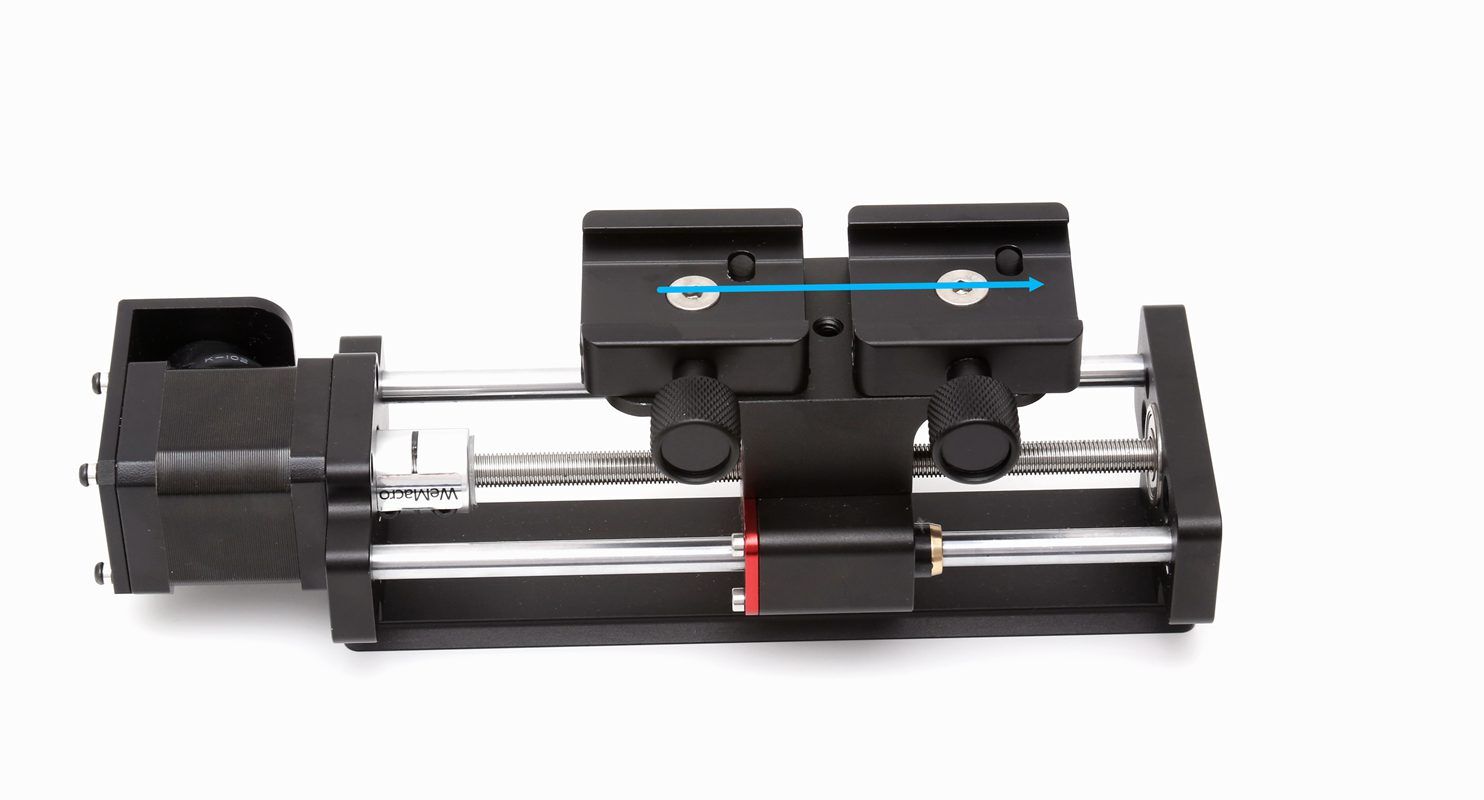 The clamps(46C) provide better stability reduce the lens rocking caused by the camera shutter. The 50mm length tube with black velvet inside to reduce internal  reflection.The objective lens in below picture is not included.